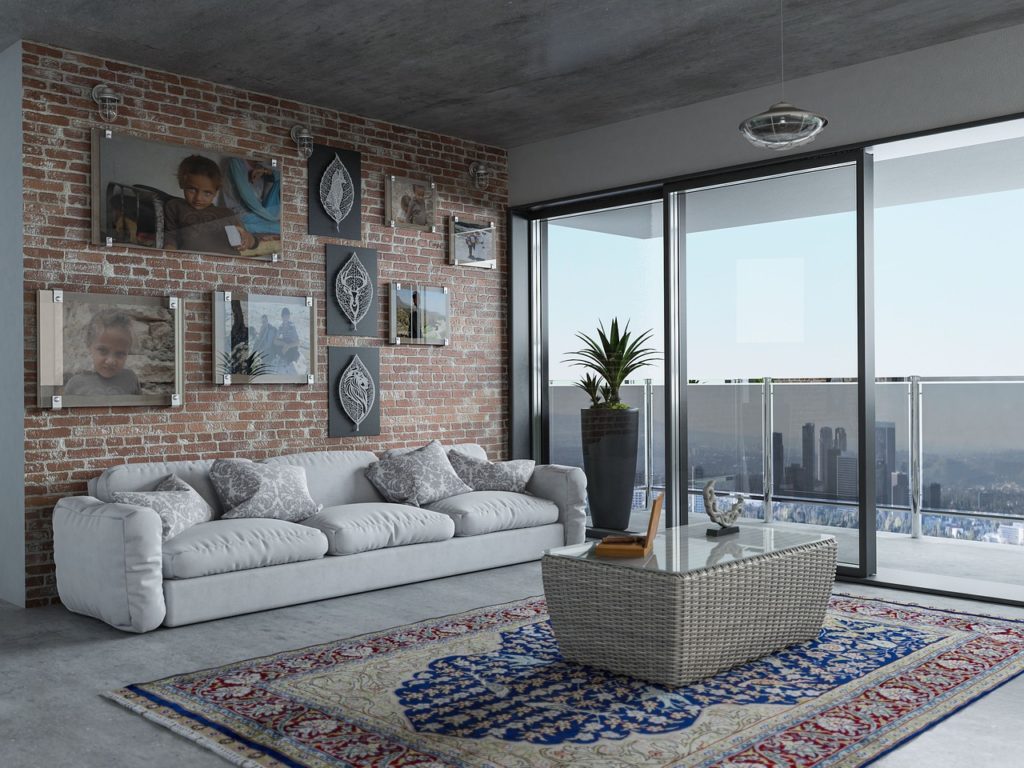 There are many things to consider when moving into a new apartment and forgetting essentials can lead to a lot of headaches and wasted time. Whether you are moving into your first apartment, a college student moving into a dorm, or just moving to a new home this first apartment checklist has you covered.
The easiest approach to make your move as smooth as possible is by keeping a checklist and adding to the list as you come up with ideas. If you don't have a checklist already you can download one on our checklists page. Then you want to start thinking about each room in your apartment and visualize your setup. However, if you are like me then this is easier said than done and that is why we have you covered with the basics by each room.
If you want a checklist with recommendations on what things to buy for your first apartment check out The Ultimate Guide On How To Furnish An Apartment From Scratch For $1000 Or Less.
Bedroom
Mattress and Pillows
Obviously the main thing you want in your bedroom is a mattress. Picking a mattress is not as simple as it used to be in the past. There are many types of mattresses from your traditional coil spring to foam mattresses. Nowadays you can buy mattresses online and get it shipped to your door in a box. These mattresses are as good as the ones you can buy at a store if not better. No bed is complete without pillows! Check out our Top 5 First Apartment Bedroom Essentials to learn more.
Sheets and Comforter
Next you would want to get sheets for your mattress and pillows. There are many different type of sheets from 100% cotton to polyester. Depending on your budget you can start with a low thread count and work your way up to a higher thread count with the price increasing in relation to the quality (this is mainly for cotton- don't be fooled microfiber thread count doesn't mean much).
Make sure to get a comforter so you can keep warm during the winter or keep cool in the summers. You want to make sure the comforter color scheme matches with your room, but also meets your warmth preference. Ensure the comforter you purchase is the right size for your bed. One thing to keep in mind when buying a comforter is looking at washing instructions. If you buy a down or goose feather filled comforter then you most likely will have to dry clean it which can be an extra step. Other comforters you can just throw in the washing machine and dryer and call it good. Every comforter has its pros and cons. We prefer down alternative comforters (polyester) due to the each of cleaning.
Bed Frame and Headboard
Adding a bed frame and headboard creates a more wholesome look. Depending on your decor you can go with a more industrial look with metal frames or you can go for a more polished look with leather or fabric. You can't go wrong either way as both of them can look great with the right furniture and color coordination.
Dresser and Night Stand
If your apartment or new home does not come with a dresser make sure you buy one that can fit your clothes while not taking up too much space. Dressers come in all sizes and shapes. If you want a smaller dresser and don't want to spend too much money then go for a 3 drawer dresser, but if you want more space then spring the extra for a 6 drawer dresser. Many of the dressers you buy will require self assembly so make sure you allocate your time properly during move in week.
Having a night stand is extremely useful especially to keep your phone, alarm, or other personal belongings. A night stand gives you a lot of flexibility and can make your life easier. You can keep whatever you want on it especially if you wake up in the middle of the night. You can keep a water bottle, flashlight, medicine, and chargers all within hands reach.
Desk and Chair
If you plan to do any work in the room these two are essential.
Lamp
Always good to have a lamp for extra light especially if you plan to have a desk in the room.
Hangers
Mirror
Living Room
Couch
A couch is going to be the main piece of the living room. Depending on the layout of the room and the amount of guests you expect to have there is a large selection to chose from. There is the classic 3 seater with a love seat which seats 2, but this might take up a lot of space and is tailored more to a house or large condo.
Mainly people get a couch that seats 3 people and if you want to stretch your legs a sectional couch is recommended. You can also get sofas that convert into beds (futons) for guests which gives you more versatility. Futons are a also great if you are on a budget and want to get the job done. Check out The 7 Best College Apartment Living Room Decorating Ideas for more information.
Coffee Table and End Tables
You want a coffee table to accompany your couch. It is up to you whether you want a coffee table that has drawers or not. End table are a good touch to add an extra cozy feel to that apartment.
Area Rug
Area rugs add a nice accent to the whole room. Just make sure the color and design matches your decor and other furniture. You usually want the front legs if not the whole couch legs to be on the rug. This can help prevent the couch from sliding if you have hardwood floors.
TV and TV Stand
The TV is an essential piece in any living room. The size you want is all dependent on your budget and preference. I would recommend you get a TV stand, but if your landlord allows you to wall mount the TV it will give it a cleaner and sleek look.
Wall Decor
Hanging a nice painting or art adds a nice touch to the whole feel of the room. Just make sure to follow up with your landlord that they are alright with nail holes. Otherwise I recommend using removal wall strips so that you don't have to make any holes. Just make sure to install them properly as I have heard stories of them peeling off paint when you finally remove them during move out.
Floor Lamp
If your place does not come with fixed lighting then you will want to have at least one floor lamp along with bulbs.
Kitchen
Pots, Pans, and Baking Sheet
Get started by at least having one skillet and a pot to boil food. This will allow you to survive the first few weeks as you get settled and build out your kitchen. Depending on the size of the kitchen and how often you cook you can really build out the kitchen. I recommend buying a non-stick skillet as it is the easiest to use and a bit more forgiving when cooking food that sticks easily.
It's useful to have a baking sheet if you want to put anything in your own. At worst you can use aluminum foil as substitute. Check out the 8 Best Kitchen Essentials if you want to learn more about furnishing the kitchen.
Plates and Bowls
Make sure you have a few plates and bowls to get started. Eventually you will want to buy a nice set. Sets usually come in 4 meaning they will have 4 plates, 4 cups, and 4 bowels. Obviously you can buy more or less as you see fit, but it's a good idea to have them match.
Flatware
You will want to have some forks, spoons, and knives. Maybe start with 2 of each to start and add as needed. You can buy 20 piece sets (4 small spoons, 4 normal spoons, 4 knives, 4 salad forks, and 4 normal forks) for pretty cheap ~$20.
Kitchen Knife and Cutting Board
An 8″ chefs knife is essential in any kitchen along with a cutting board.
Garbage Can/Garbage Bags
This is a very important piece in the kitchen. 13 gallon garbage cans are the normal and easiest to find garbage bags for. If you forget this essential you can use normal grocery bags in the first few days as a substitute.
Paper Towels
Get a few rolls to start.
Cooking Utensils
You will want to have a spatula and a large spoon. Tongs are always useful as well.
Dish Towels
A pair of dish towels are essential to keep the kitchen clean or your hands dry.
Dish Soap and Sponge
Drying Rack
Make sure to get a drying rack unless you plan to use the dishwasher as your drying rack
Tupperware and Sandwich Bags
Aluminum Foil/ Parchment Paper
Bathroom
Check out The 7 Bathroom Must Haves For The Master or Guest Bathrooms to learn more about bathroom essentials.
Bath Towels
Get 2 start.
Toilet Paper
Get a few rolls. Better to have more than less.
Shower Curtain/ Shower Rings/ Shower Rod/ Shower Liner
Check with the landlord to see if any of these will come pre-installed or if you will have bring them yourself.
Bath Mat
Bath Soap and Shampoo
Toilet Brush
Can be bought later, but easier if you buy it earlier
Plunger
Always good to have one right away if any problems arise
Small Trash Can
Hand Soap and Hand Towels
Other Essentials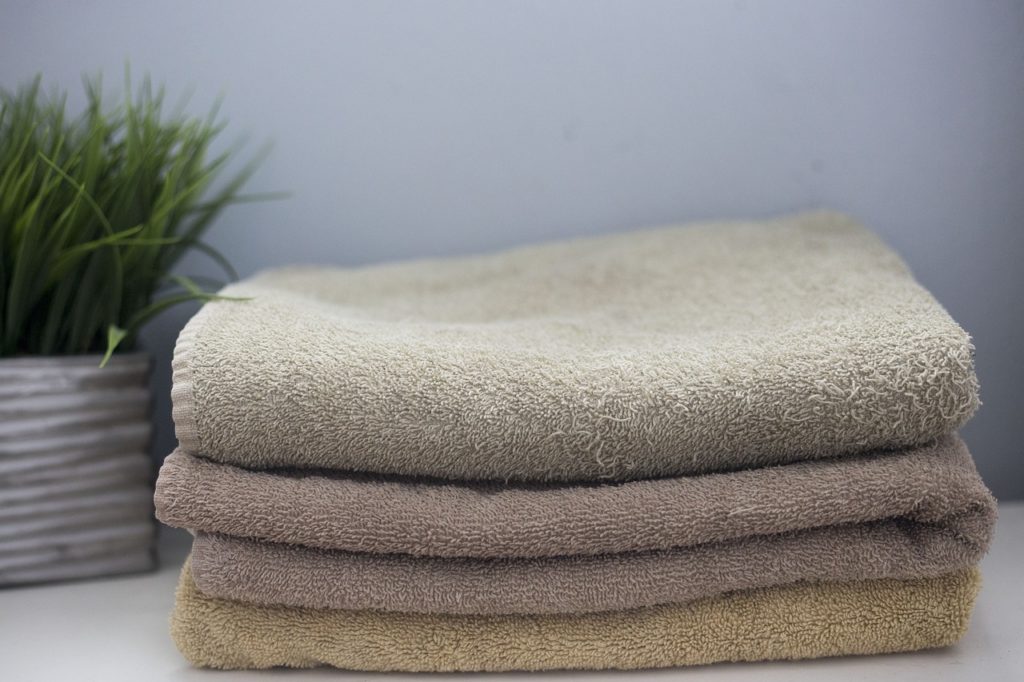 Vacuum Cleaner
Cleaning Spray
Laundry Detergent
Laundry Basket
First Aid Kit
Iron/ Ironing Board
First Apartment Checklist Conclusion
There are a lot of things to buy when moving into your first apartment. It is easier to identify everything you need using a checklist and being organized. This is especially true if you are moving for the first time. It may feel like you need everything on day one, but that is not true. You need to strive to get the necessities so that you can slowly furnish your apartment in the weeks and months to come. Hopefully this first apartment checklist helped you think about the must haves and needs for the various rooms and essentials needed in each of them. You can find a checklist to keep track of everything on our checklists page.