Fans are a neat invention that keeps you cool throughout the summer. With the progression of fan technology there are a lot of options. One the questions that we get the most is which is better a tower fan or an oscillating fan (pedestal fan)? An oscillating fan is a fan with larger blades that swivels. You may remember putting your finer or a pen into the cage of the spinning fan. A tower fan is more modern and a lot more sleek. Let's dive into the differences between tower fans vs. oscillating fans!
Tower Fans vs. Oscillating Fans Differences
Tower Fan:
Can be stylish and smaller footprint
None exposes blades for safety
Option to have extra features such as air purification
May have heating setting for the winter
Sits close to the ground and less likely to fall over
This also oscillates like the pedestal fan as well
Less powerful than an oscillating fan
Low noise
Modern design and style
Oscillating Fan (Pedestal fan)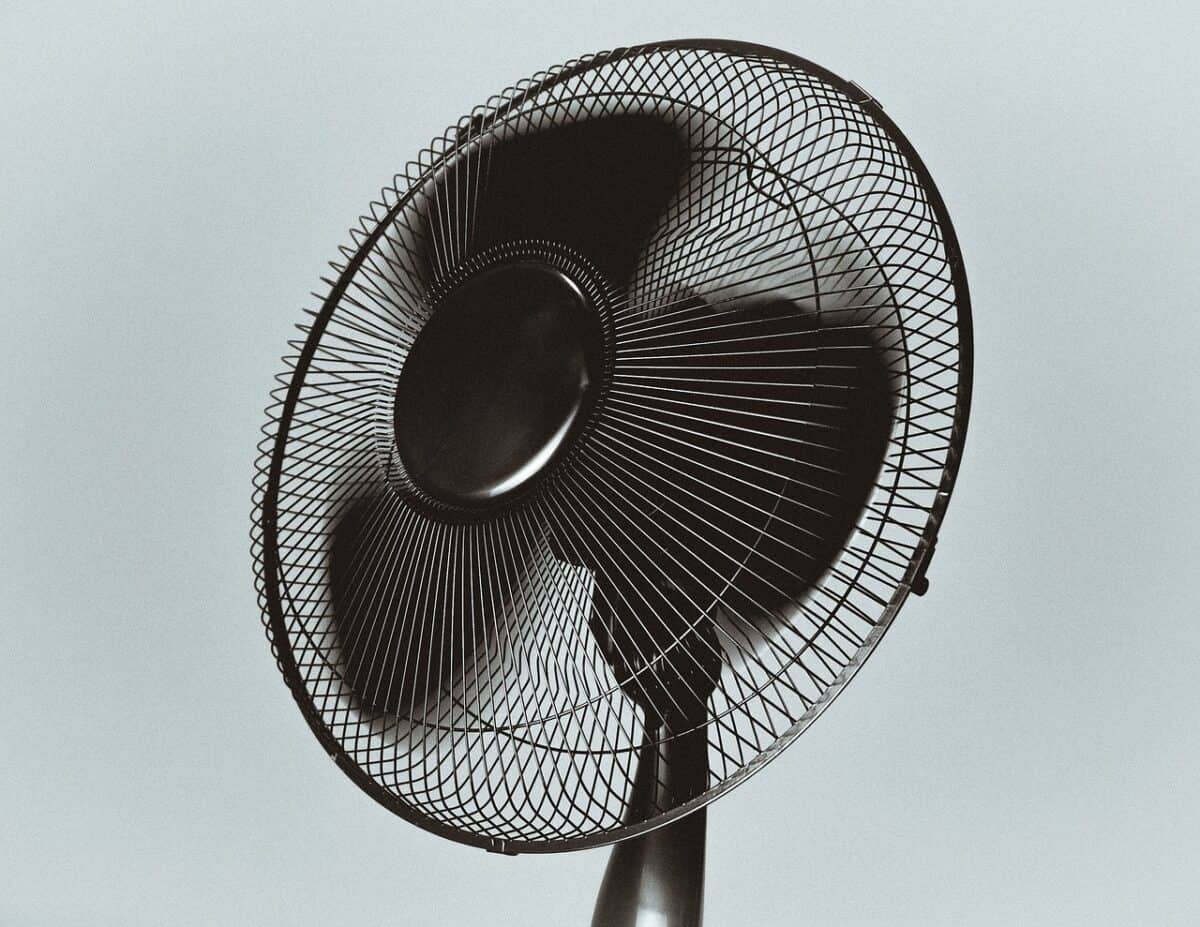 Has larger blades so it can provide better cooling
May take up more space
Height is adjustable for customization
Better for larger rooms
Can be noisier than a tower fan
Taller than tower fans
So Which One Is Better?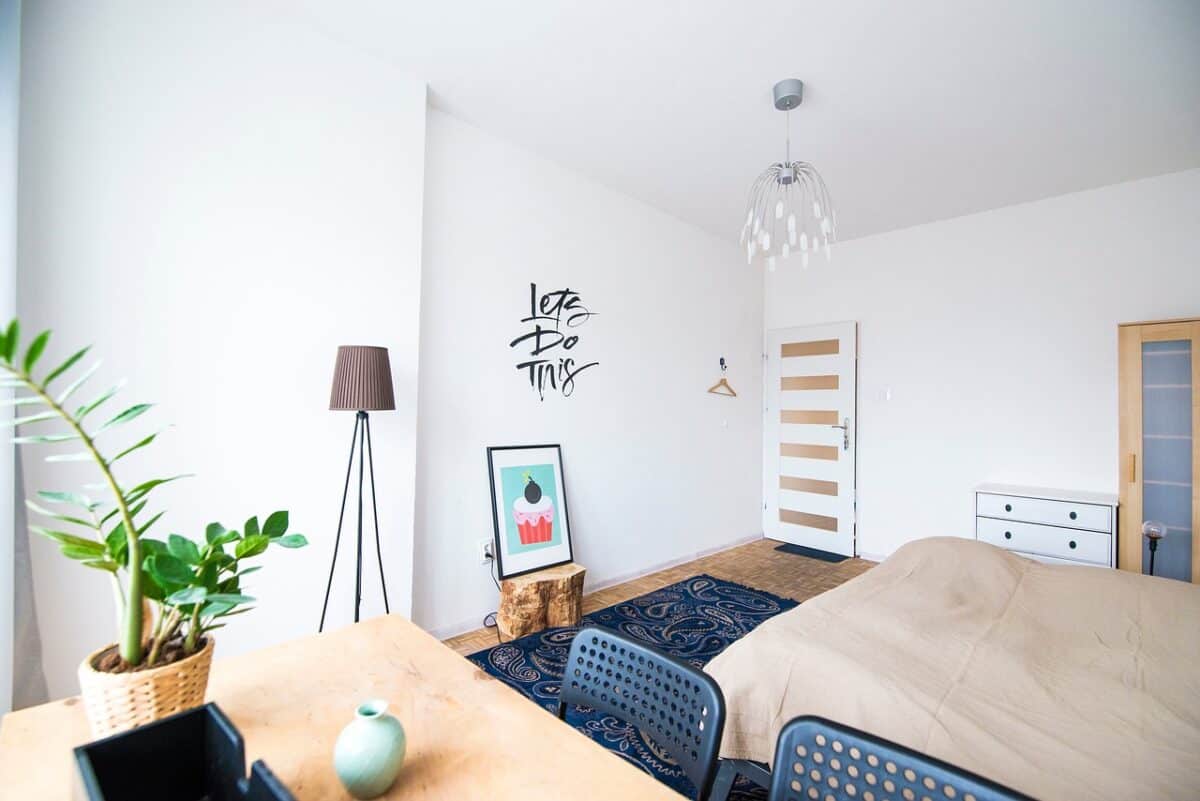 Sadly, there is no clear answer to this as it all depends on your needs. If you have a larger room and a smaller budget then you will want to go with an oscillating fan is it gives better cooling for a cheaper option. The height is more adsjutable than a tower fan and can cool a larger room faster.
However, if you want a smaller footprint and modern look then a tower fan might be your best option. Sometimes this tower fans come with air purification to help filter out dust and other particles. So this maybe a crucial feature you desire. Tower fans are quieter so if you are a light sleeper and have a moderate budget this might be the best pick.
While tower fans are quieter if you get high end oscillating fans they can be extremely quiet, but you will be paying for this luxury. It all depends on your needs, size of your room, and budget.
Oscillating Fan:
Pros
Wider Area Coverage: Oscillating fans pivot from side to side, which helps distribute air over a larger area, making them suitable for cooling a room or a group of people.
Air Circulation: They can promote better air circulation by constantly changing the direction of airflow.
Cost-Effective: Oscillating fans are often more affordable than some tower fan models.
Cons
Less Focused Airflow: The airflow from an oscillating fan may not be as targeted or strong as some tower fans, which could be a consideration if you want a more concentrated cooling effect.
Noise: Some oscillating fans can be noisy, especially at higher speeds.
Tower Fan
Pros
Sleek Design: Tower fans are generally more compact and have a sleeker, modern design that can blend well with various room aesthetics.
Quiet Operation: Many tower fans are designed to operate quietly, which can be beneficial for use in bedrooms or quiet spaces.
Customizable Settings: Tower fans often come with a variety of speed settings, air modes, and timer options for more personalized comfort.
Space-Saving: Tower fans take up less floor space compared to oscillating fans.
Cons
Limited Coverage: Tower fans may not distribute air as widely as oscillating fans due to their more focused vertical airflow.
Price: Some tower fans with advanced features can be more expensive than basic oscillating fans.
Ultimately, the "better" choice depends on your specific requirements and priorities. If you need to cool a larger area or prefer wider air circulation, an oscillating fan might be more suitable. On the other hand, if you're looking for a quieter and more space-efficient option with customizable settings, a tower fan could be a better fit. It's important to consider factors such as room size, noise tolerance, design preferences, and budget when making your decision.
Things You Need To Consider When Buying A Fan
Fan Size: How much of a footprint do you want the fan to take? Or how much space do you have and how do you want to position the fan given the size of the fan you are trying to buy?
Motor Power/Size: As you can guess a bigger motor means more output and better cooling as the blades work faster. Remember the bigger the motor the more energy and electricity required to run the unit. Fans use less electricity than conventional air conditioning units (A/C) and are better for the environment.
Style: Does it matter how the fan looks or do you care more about functionality? Are you planning to move the fan around? If so maybe you want a smaller and lighter unit?
Our Tower Fan Favorites
1. Honeywell QuietSet Whole Room Tower Fan
Honeywell QuietSet Whole Room Tower Fan
Not only is this tower fan sleek and modern looking, but it has 8 speed settings. It has a small footprint and it's very quiet. It has 1, 2, 4 & 8 Hour auto shut-off timer and touch buttons controls. It even comes with a remote so you don't have to get up to adjust settings.
Pros:
Small footprint
Very quiet
Modern design
Cons:
Reviews have mentioned the light on the control panel can be bright especially for a dark bedroom
2. Lasko Portable Electric 42″ Oscillating Tower Fan with Nighttime Setting
Lasko Portable Electric 42″ Oscillating Tower Fan with Nighttime Setting
Another great options comes with 3 different speed settings. It also has a small footprint and looks modern and stylish. This tower fan also comes with a multi-function remote control with on-board storage so you can control the fan from the comfort of your sofa or your bed.
Pros:
Remote control has better functionality than some other brands
Stylish
Ease of use
Cons:
Some reviews have mentioned the motor is not quiet as they hoped
3. Dreo Tower Fan 4 Speeds, 4 Modes, 8H Timer, Bladeless Fan
Dreo Tower Fan 4 Speeds, 4 Modes, 8H Timer, Bladeless Fan, Standing Floor
Unlike other tower fans, this tower fan has a removable back cover. This makes maintenance much more manageable. This fan is very portable and has handle holes for easy transportation.
Pros:
90 degree oscillation versus some others that are 45 degrees
Multiple fan speeds
Sleek and modern look
Cons:
Reviews were generally positive
Our Oscillating Fan Favorites
1. Honeywell Double Blade 16 Pedestal Fan White
Honeywell Double Blade 16 Pedestal Fan White
This fan has an adjustable height up to 48in. It hast hree speed settings and three air flow type settings (normal, natural and quiet). This fan moves a lot of air even on the low settings.
Pros:
Lightweight
Sturdy construction great for people with pets
Efficient air flow
Cons:
Some reviews mentioned it being louder n higher settings
2. AmazonBasics Oscillating Dual Blade Standing Pedestal Fan with Remote
AmazonBasics Oscillating Dual Blade Standing Pedestal Fan with Remote
The dual fan blades efficiently improve air circulation in medium to large rooms as compared to single blade fans. It comes with adjustable height and vertical angle settings. It's also budget friendly compared to some of the other options on the market.
Pros:
Great airflow with the dual blade design
Good remote coverage
Inexpensive compared to other options
Cons:
Some reviews mentioned the difficulty to assemble
3. PELONIS 3-Speed Oscillating 7-Hour Timer, Remote Control and Adjustable in Height
PELONIS 3-Speed Oscillating 7-Hour Timer, Remote Control and Adjustable in Height
Another budget friendly fan that is remote controlled. Adjustable from 3.5 to 4 feet tall and the motor has an overheat protection build in.
Pros:
Very stable
Budget friendly
Great airflow
Cons:
Reviews have mentioned that it is loud
Tower Fans vs. Oscillating Fans Conclusion
Hopefully this guide has helped you chose the right fan for you whether it be a tower fan or a pedestal fan. Both options are great and will keep you cool at night and through the summer.
Checkout Some of Our Other Great Articles